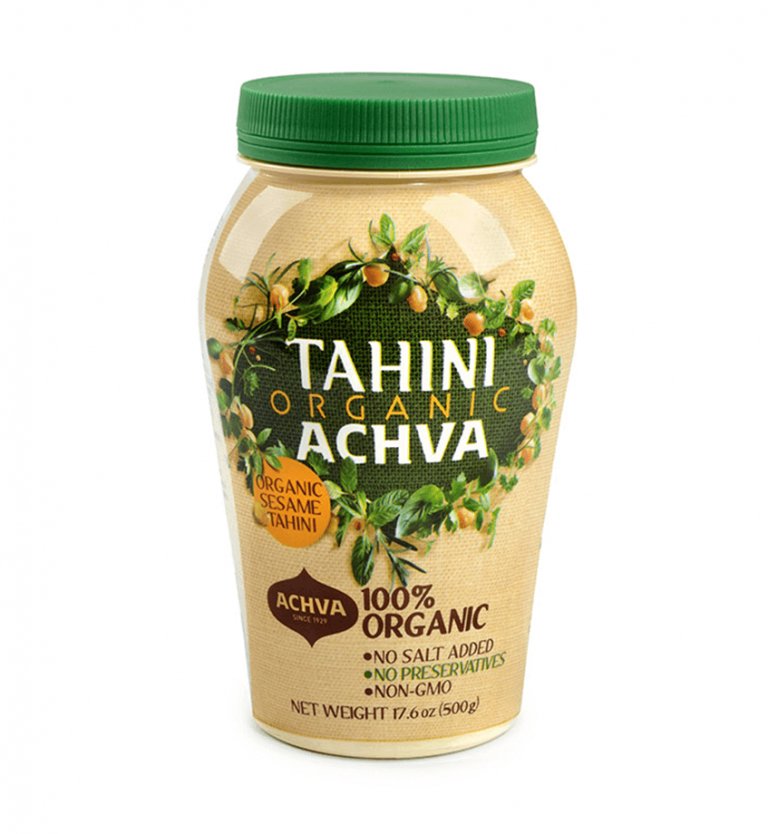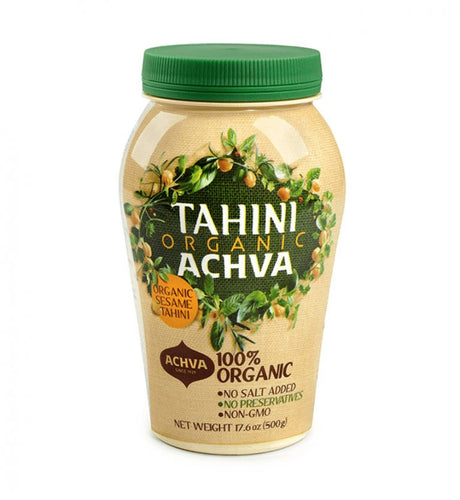 Product Description
Tasty Organic Tahini – Step up snacks, dinners, and desserts with the organic tahini by Achva. Delicious in dishes or on its own, it's a satisfying staple for hummus, halva, and more.

Pure, Simple Recipe – Tahini dressing paste made with subpar sesame seeds and metal grinders taste mediocre. Savor your Achva tahini that's ground by stone into a smooth paste from pure sesame seeds.

Achva for Anyone– Restricted diet? No need to worry! Your kosher parve tahini Israeli paste is made without any gluten, dairy or animal product, nuts, GMOs, fillers, preservatives, or added sugar.

Sealed for Safety – Unsealed jars of tahini spice paste can make a mess before you unbox them—wasting money and adding frustration. Your Achva tahini arrives clean and mess-free since it's sealed.

Superfood Sesame – Enhance your foods and your health with sesame paste, a nutrient-rich superfood. It boosts your body with protein, antioxidants, calcium, iron, protein, fiber, and more!
Dairy Free

Gluten Free

Kosher

New Arrivals

Non-GMO

Organic

Sugar Free