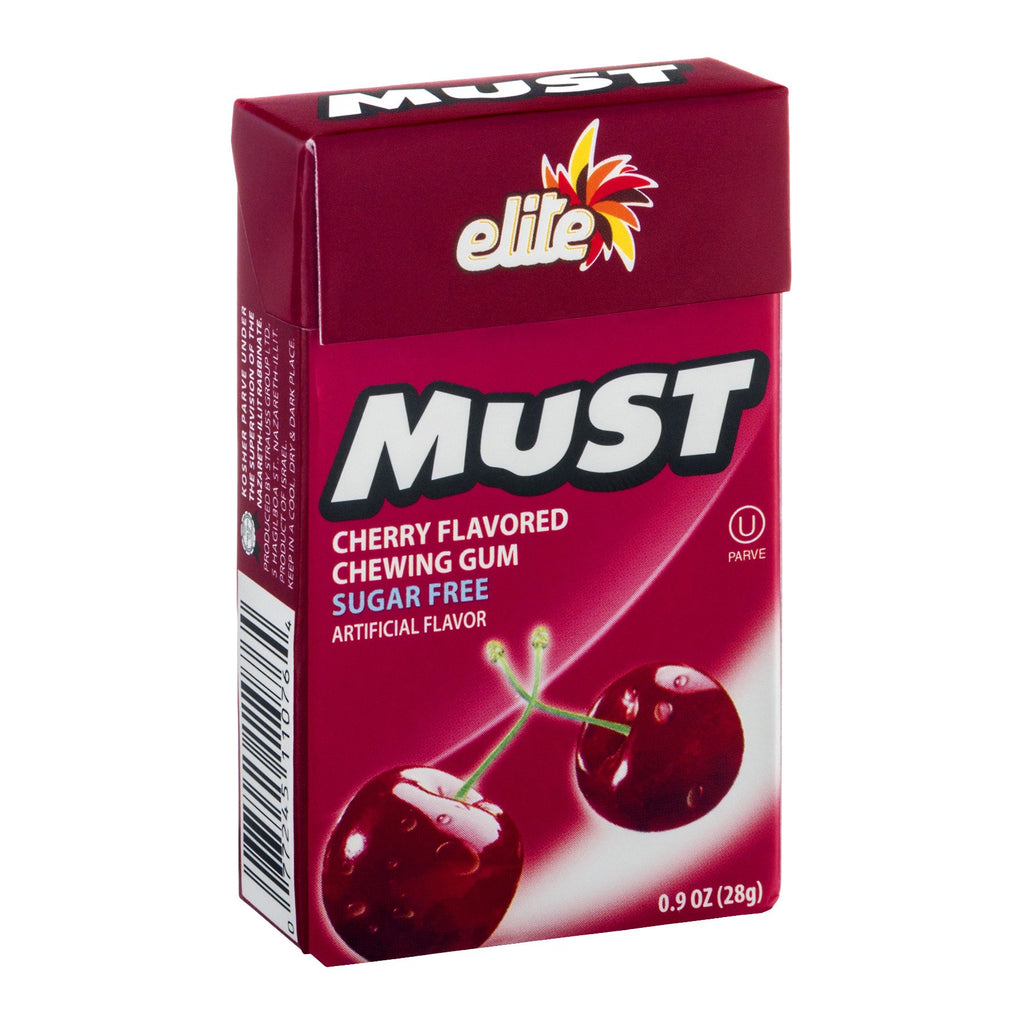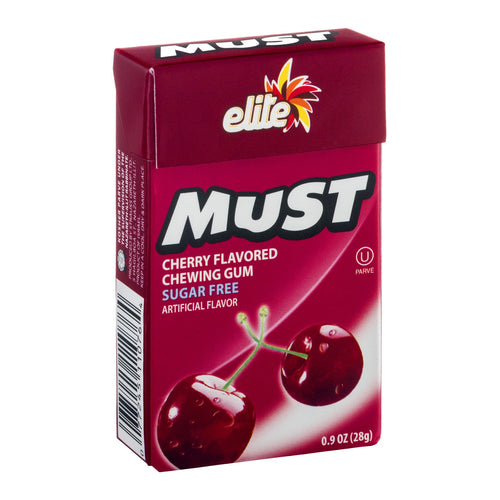 Product Description
Title: Elite Must Sugar-Free Chewing Gum - Burst of Cherry Flavor for a Refreshing Experience
Description: Indulge in the delightful taste of Elite Must Sugar-Free Chewing Gum in Cherry flavor—a refreshing burst that transforms your chewing experience. Crafted with precision, this gum offers a guilt-free option for those seeking the perfect balance of sweetness and freshness. Elevate your moments with the invigorating taste of cherry, minus the sugar.
Key Features:
Sugar-Free Refreshment: Enjoy the sweet and refreshing taste of cherry without the guilt of added sugars.

Burst of Cherry Flavor: Each chew releases a burst of vibrant cherry flavor for a delightful sensory experience.

Guilt-Free Chewing: A perfect choice for those looking for a sugar-free gum that satisfies both taste and freshness.

Long-Lasting Freshness: Experience prolonged freshness with every chew, leaving your breath revitalized.

Pocket-Sized Convenience: Carry the compact packaging wherever you go, ensuring fresh breath on the move.

Ideal for Sugar-Conscious Individuals: A mindful choice for individuals managing sugar intake without compromising on taste.
Revitalize Your Chewing Experience: Elite Must Sugar-Free Chewing Gum in Cherry flavor redefines the joy of chewing. Immerse yourself in the luscious taste of cherry, knowing that each chew contributes to a guilt-free and refreshing moment. Elevate your daily routine with the convenience of pocket-sized freshness whenever you need it.
Ending: Transform your chewing routine with Elite Must Sugar-Free Chewing Gum—where the delightful taste of cherry meets guilt-free freshness. Sweet moments, sugar-free choices—Elite Must brings you the perfect blend of flavor and vitality in every chew.
Dairy Free

Kosher

Sugar Free