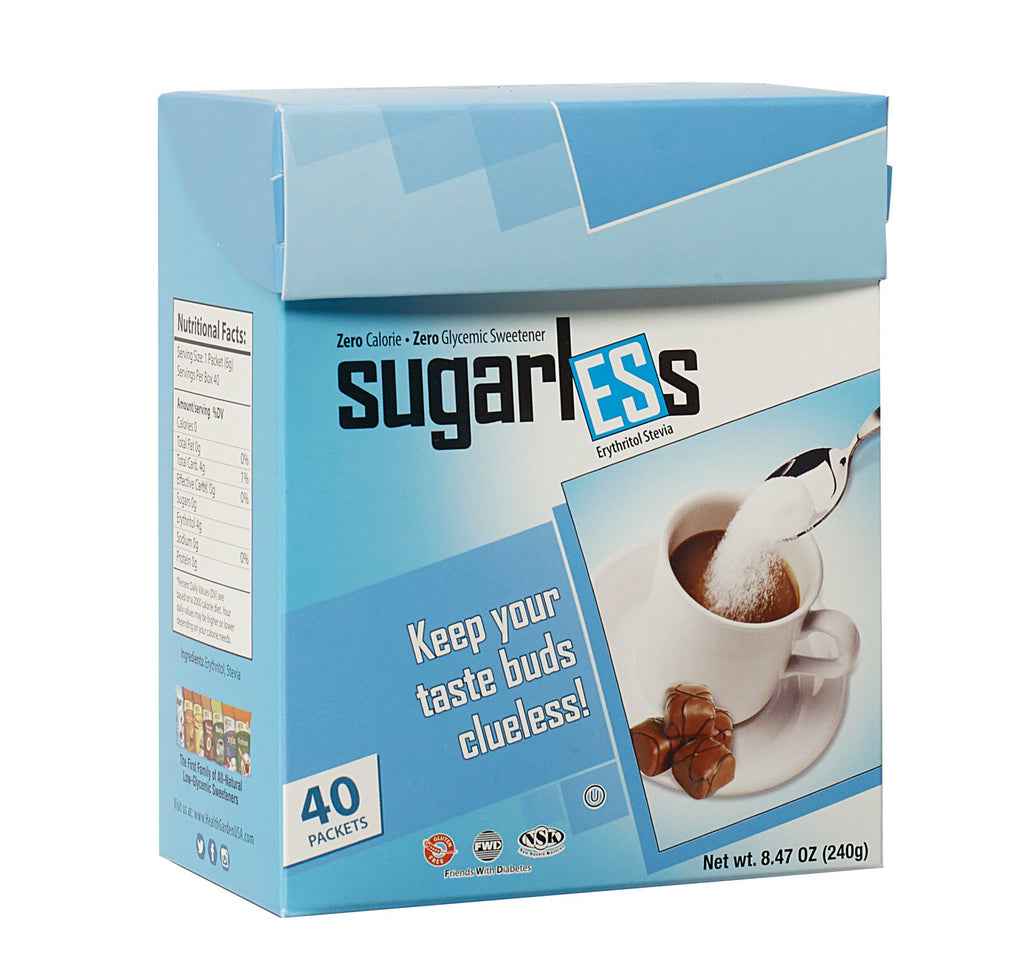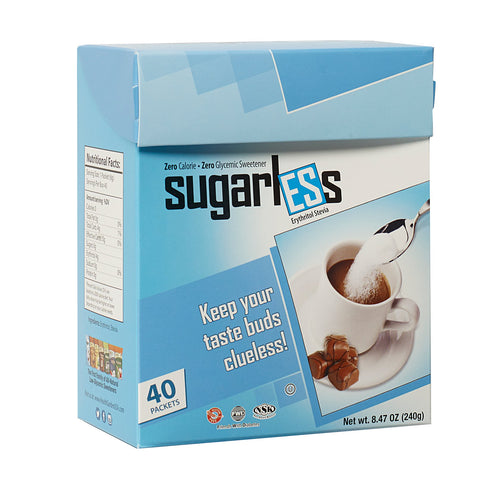 Product Description
Convenient Sweetening in Every Packet:
Discover the ease of sweetening with Health Garden Sugarless Packets. This 40-count box contains convenient packets, each delivering zero-calorie, all-natural sweetening for your coffee, tea, and other beverages. Enjoy guilt-free sweetness anytime, anywhere.
Zero Calories, Pure Flavor:
Health Garden Sugarless Packets provide the sweetness you crave without any of the calories. Elevate the taste of your beverages, desserts, and recipes with the confidence of knowing you're making a healthier choice.
Ideal for On-the-Go and Travel:
These portable packets are designed for your on-the-go lifestyle. Slip them into your bag, pocket, or travel essentials to enjoy the same sweetness you love, no matter where your day takes you.
Non-GMO and All-Natural:
Our commitment to quality means that Health Garden Sugarless Packets are made from non-GMO ingredients, ensuring you get only the purest and all-natural sweetening experience.
Versatile and Easy to Use:
Add Health Garden Sugarless Packets to your coffee, tea, or any beverage with ease. These packets offer a convenient and precise way to sweeten your drinks, giving you control over your flavor preferences.
Elevate your beverages with Health Garden Sugarless Packets and experience the convenience and sweetness of sugarless in every sip. Whether at home or on the go, these packets make it easy to enjoy your favorite drinks with the natural sweetness you desire.
All Natural

Back in stock

Calorie Free

Fat Free

Health Garden

Keto

New Arrivals

Non-GMO

Sodium Free