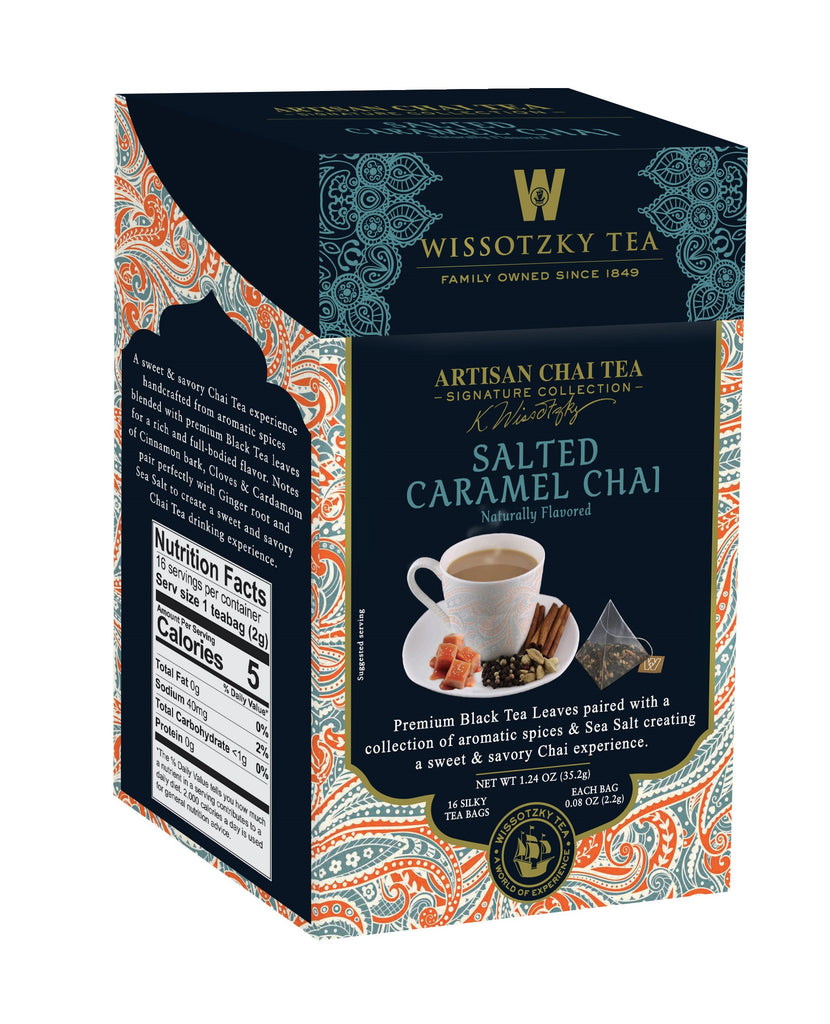 Product Description
A sweet & savory Chai Tea experience handcrafted from aromatic spices blended with premium Black Tea leaves for a rich and full-bodied flavor. Notes of Cinnamon bark, Cloves & Cardamom pair perfectly with Ginger root and Sea Salt to create a savory Chai Tea drinking experience.
Premium Black Tea Leaves paired with a collection of aromatic spices & Sea Salt creating a sweet & savory Chai experience. Each silky pyramid tea bag contains loose whole leaves and spices, providing robust flavor and an intoxicating aroma. A true and exotic Chai indulgence. Naturally Flavored Delicious served with milk. 
16 Silky Tea Bags Ingredients: SELECTED BLACK TEA, CINNAMON BARK, GINGER ROOT, NATURAL FLAVORS, CLOVE, SEA SALT, CARDAMOM.
Directions: Pour freshly boiled water over the teabag, leave the tea tag out and allow to brew for 3-5 minutes or until the beverage reaches desired strength. Add milk, sugar or sweetener as desired.
Store in an airtight container
Back in stock

Caffeine Free

Gluten Free

Kosher

Natural Processing